Leather Tag Embossing Service
Our leather tag embossing service offers you the opportunity to personalize the furniture item either to ensure that it is totally unique to yourself or to create a wonderful gift. The stamped initials, company logo, important quotes, or dates will inevitably add a certain finesse to its overall look.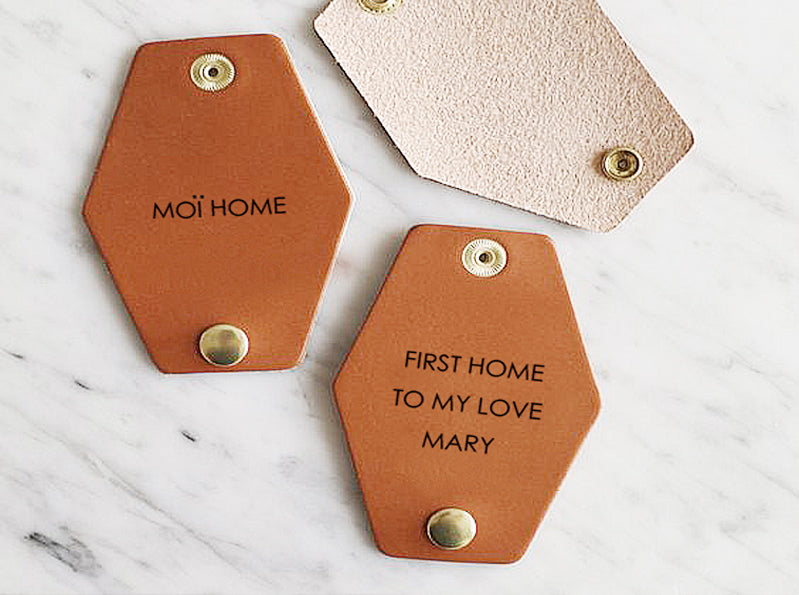 For Your Gifts
Occasional/Cooperate Gifting
We offer a one-on-one service which allows you to curate beautiful leather tags for any items. It is possible for graphics or fonts to be embossed onto our products – providing gifts which are unique to you.
Our service also offers you the freedom to choose where you would like your texts embossed in a range of colors and sizes. They will certainly be memorable gifts that exceed the recipient's expectations, for a lifetime.
If you have any further questions regarding our leather tag embossing service, please consult our sales representative at sales@moihome.com.hk or 2981 2118.